ICLE's 2023 National Conference
Attendee Information
JULY 17-20, 2023
We are grateful you are joining us for our 11th Annual ICLE National Conference. Among the most mission-driven superintendents, principals, and teachers in Catholic education today, our attendees are seeking to renew their dioceses and schools by stepping away from the secular model of education and reclaiming the Church's proven tradition in the liberal arts and sciences, preK-12.
ABOUT THE CONFERENCE
Our largest annual event inspires and equips a growing community of Catholic educators to reclaim the Church's full vision of education and to bring it to life in their classrooms. The Institute for Catholic Liberal Education's 11th annual National Conference is hosted by the Department of Catholic Studies and the McAnulty College and Graduate School of Liberal Arts at Duquesne University.
We anticipate a total of 400 people at the conference, including participants, vendors, speakers, and ICLE staff.
CONFERENCE THEME
The theme for our 2023 ICLE National Conference is Cause of Our Joy. This title of our Blessed Mother points to her fiat—her "yes" to God at the Annunciation—which brought us the Source of all joy, Jesus. Mary will always unite us to the heart of her Son. In Ingres's famous painting, The Virgin Adoring the Host, her gaze directs us to the Source and Summit of our faith as we proceed in the three-year National Eucharistic Revival.
As Catholic educators, may we strive together to exude the deep joy that can only be found in Our Lord.
CONFERENCE LOCATION
The 2023 National Conference, Cause of Our Joy, is being held at Duquesne University in Pittsburgh, PA.
The nearest airport is Pittsburgh International Airport (Airport Code: PIT). Duquesne University is located at 600 Forbes Avenue, Pittsburgh, PA 15282 (GPS Location: 1015 Forbes Avenue, Pittsburgh, PA 15282), about 30 minutes from the airport by car. View airport transportation options HERE.
All of the conference events will take place on campus, except for Holy Mass, which will take place at the nearby Epiphany Church (184 Washington Pl, Pittsburgh, PA 15219).
Registration, plenary sessions, and the vendor area are located on the 5th floor of the Power Center, in the Dougherty Ballroom and the Shepperson Suite. Please see the Duquesne Campus Map for details. The Power Center is #39 on the map. The 5th floor is accessible using elevators in the Power Center or via the Sklar Skywalk (#49 on the map) from the Forbes Avenue Parking Garage (#41 on the map).
Please view a Google Map of Duquesne University and the surrounding area HERE.
CONFERENCE SCHEDULE
The conference schedule begins on Monday, July 17 on the 5th floor of the Power Center with Registration and Check-In in the Shepperson Suite from 1-4:30 p.m. Visit vendors from 1-3:30 p.m. and attend an optional pre-conference introductory session, "Catholic Liberal Education: Freedom in Christ" at 3:30 p.m.
The conference concludes on Thursday, July 20 with lunch and vendor time from 12:30-1:30 p.m.
All of your meals are included, beginning with dinner on Monday and ending with lunch on Thursday, except for Wednesday evening dinner, which is intentionally left free for you to explore Pittsburgh.
LODGING OPTIONS
Please be sure to make your own housing arrangements. Note that housing is NOT included in your conference registration. We recommend the following lodging options:
DoubleTree by Hilton Hotel & Suites Pittsburgh Downtown

: Reserve your room at our special conference rate of $169 / night

HERE

. Please be sure to check the link's default dates and change the dates of your stay if needed.
On-Campus Housing at Duquesne University: Single occupancy ($60 / person / night) and double occupancy ($50 / person / night) rooms are available in St. Ann Hall. Please note that

St. Ann Hall

features community-style bathrooms in each hallway. The following are provided by Duquesne for each guest staying in the hall: two (2) sheets, one (1) pillow case, two (2) bath towels, (2) wash cloths, (1) pillow, and blanket. Take a virtual tour

HERE

. University housing is being coordinated by Duquesne University. To reserve your room, please complete the

Housing and Parking Reservation Form

.
Please note:
The Housing and Parking Reservation Form must be completed once for each person. There is not an option to complete the form for more than one person.

The Reservation Form does not collect payment. Duquesne will reach out to you in a couple of weeks with a link to a separate payment form. Payment must be received no later than June 30, 2023, to secure your room.

Anyone needing priest, religious, or married housing is asked to reach out to Department of Catholic Studies Program Manager Gerriet Suiter at Duquesne University (via email at

suiterg@duq.edu

) to make separate arrangements.
If you have any questions at all related to Duquesne University housing, please contact Department of Catholic Studies Program Manager Gerriet Suiter at suiterg@duq.edu.
LITURGICAL AND SACRAMENTAL OPPORTUNITIES
Holy Mass will be celebrated each day of the conference, all at nearby Church of the Epiphany (184 Washington Place, Pittsburgh, PA 15219-4438).
Monday, July 17 at 5 p.m – Opening Mass with main celebrant Bishop David Zubik of the Diocese of Pittsburgh

Tuesday, July 18 at 3 p.m., Holy Mass followed by Holy Hour and Benediction

Wednesday, July 19 at 3 p.m., Holy Mass followed by Holy Hour and Benediction

Thursday, July 20 at 8:30 a.m., Holy Mass
Please join us for Morning Prayer each morning of the conference.
CONFERENCE VENDORS
In this time of great educational renewal, we are edified and blessed to know and partner with many organizations and apostolates who are each playing a unique role in expanding the return to truth, goodness, and beauty.
Our vendors, located in the Shepperson Suite and the Dougherty Ballroom, represent a variety of apostolates working together to serve the vast landscape of school and communities seeking to capture the fullness of the Church's rich offerings.
We are thankful for their presence here at our National Conference, and we encourage you to get to know them by visiting their tables. Please take advantage of specific vendor time on the schedule, as well as other opportunities to interact with our vendors throughout the conference.
See the full list of vendors below.
PARKING ON DUQUESNE'S CAMPUS
Parking is available in the Forbes Avenue Parking Garage.
Standard parking is $14 per vehicle per day for over 4 hours of parking, with only one in-and-out privilege. Upon entering the garage, please be sure to take your ticket with you and pay for your parking before going back to your vehicle; you will have a limited time to exit after paying. Pay stations are located on the 1st and 8th floors of the Forbes Garage.
Discounted parking tickets will be available for $10 per vehicle per day for over 4 hours of parking, with only one in-and-out privilege. All discounted parking tickets must be ordered by June 30 via Duquesne's Parking Ticket Reservation form, which will be made available at a later date.
Absolutely no overnight parking is available, unless you are staying overnight at St. Ann Hall on the Duquesne campus, in which case you will have the opportunity to order your discounted overnight parking tickets through Duquesne's Housing Reservation form, which will be made available at a later date.
Please do not park at Epiphany Church. Parking is limited and must be reserved for the parish.
For general information about parking at Duquesne, click HERE.
DIETARY NEEDS AND RESTRICTIONS
If you would like us to be aware of your dietary needs and restrictions, please take a moment to complete our brief survey. This will assist us greatly with planning food and beverage service for the National Conference.
INFORMATION SHARING
One of the blessings of our National Conference is growing the community of like-minded educators. Before the conference begins, we will share a list of registered conference participants. We are pleased to share the attendee name, email address, school or organization, school city / state, and primary area of interest with all registered conference attendees.
This information is not shared with our conference vendors. The list may not be shared elsewhere or used for any purpose aside from connecting with like-minded educators, and should not be used for commercial purposes.
Opt-out: If you prefer that we do not share your name, email address, school or organization, school city / state, and primary area of interest with your fellow conference attendees, please complete this opt-out form by Friday, June 9. Those who do not opt out by Friday, June 9, will be included.
CERTIFICATE OF COMPLETION
Continuing Education Credits (CEUs) are granted for participation in ICLE workshops, programs, and events. You may request a certificate of attendance for full, in-person attendance at a previous event HERE.
HELPFUL NOTES
Luggage storage will be made available on the first and last days of the conference. Please stop at the ICLE table to be directed to the storage room.

Multiple charging stations will be made available in the conference venues.

Free wi-fi will be available using conference credentials for access.

Please view a Google Map of Duquesne and the surrounding area

HERE

.

The dress code for the conference is business casual. The Duquesne campus and its surroundings can be hilly. Please plan your footwear accordingly, and leave yourself plenty of time for walking.
We are grateful to our Premier Partners whose work we admire and recommend.
Please click the logos to visit their websites.
St. Thomas Aquinas Partner
Learn More
Classic Learning Test (CLT) offers assessments for grades 3-12 that evaluate English, grammar, and mathematical skills, providing a comprehensive measure of achievement and aptitude. With meaningful and thoughtful content, CLT offers the only assessments that support a Catholic education and are free from progressive or Common Core education standards.
St. ALBERT THE GREAT PARTNER
Learn More
We are seeing a powerful movement in education. Where virtue, rigor, and joy are at the center again. But even the best schools struggle with operational excellence. Arcadia is here to help. We love what you love, and will stand alongside you so your vision for education will flourish.
Learn More
Harrison Design is a full-service Architecture, Interiors, and Landscape Design firm, with seven offices across the United States. Nicolas Charbonneau, Anthony Grumbine, and their team provide all phases of design for church and school projects, and they would be honored to provide design services for additions, renovations, new school buildings, and school chapels.

St. Elizabeth Ann Seton Partners
Learn More
Classical Academic Press (CAP) is a classical education curriculum, media, and consulting company. We seek to produce classical curricula and media with a clear design and structure and incremental and systematic instruction, all with a touch of delight, creativity, and flair. Learning should be fun and beautiful!
Learn More
Headmasters . . . You don't settle for a mediocre, factory model of education. So why should your fundraising? Think beyond the generic galas and lackluster golf tournaments. Instead, start meaningful conversations with your donors. Build citizen-like relationships with your community. And raise and engage more with

Faithful Catholic Fundraising

!
Learn More
Pursuing a Master's Degree in

Catholic Studies

is an opportunity to join a community of learners for an exploration of more than 2,000 years of Catholic thought and culture. It's timeless, authentic, deep, joyful AND it's available online! Contact us to learn more about this transformative degree program.
St. John Henry Newman Partners
Learn More
Benedictus Art helps classical schools bring truth, goodness, and beauty to their students and staff through museum-quality reproductions of the world's great masterpieces. We assist you to identify pieces that will work best in your space and help you choose printing, mounting, and framing options that will adhere to your budget without sacrificing quality.
Learn More
Great leaders build great schools.
The Catholic School Leadership graduate certificate at the Saint Paul Seminary School of Divinity prepares Catholic school leaders with the necessary faith, knowledge, and skills to transform schools into vibrant, academically excellent, faith-filled communities.
One year. Affordable. Flexible. Join us for a transforming experience.
Learn More
The Memoria Press team of school representatives has a wealth of experience helping school leaders think through the various challenges they face in the implementation of classical Christian education. Whether it's a matter of curriculum or pedagogy, philosophy or practice, we'd be thrilled to help you do the same!
Learn More
What does it mean to be human? Enlightened by the teachings of Pope St. John Paul II's Theology of the Body, the Ruah Woods Institute partners with Catholic schools to form, equip, and accompany educators. Learn more about our continual teacher formations and our literature-based TOB curriculum for K-12 students.
Learn More
Sophia Institute for Teachers seeks to renew and rebuild Catholic culture through engaging professional development and more effective materials that require less prep time. With the goal of nurturing the spiritual, moral, and cultural life of souls, Sophia Institute for Teachers provides professional development programs, curriculum and supplemental teacher's guides, classroom support, and additional classroom aids.
Learn More
Thomas Aquinas College offers a four-year immersion in the best and most influential writings, ancient and modern, of the West. On both our New England and California campuses, students read only primary texts by their original authors — the "Great Books" of art, science, mathematics, poetry, politics, philosophy, and theology — and grapple with their meaning in rigorous classroom discussions.
Learn More
Vocation Ministry equips teachers to inspire young people to hear God's call, offering FREE, customizable, downloadable resources such as prayer cards, bulletin inserts, coloring pages, etc. Their book The Harvest: A Guide to Vocation Ministry in Education offers practical resources to help students understand our universal call to holiness and vocations to the priesthood, consecrated life, and holy matrimony.
Learn More
At Catholic Textbook Project, we create engaging, narrative-driven elementary and high school textbooks that are rigorously accurate and authentically Catholic. We set Catholic educators free to tell the whole story of history and also form the whole student—heart, mind, and soul. Reignite curiosity and inspire wonder with Catholic Textbook Project!
Learn More
Gallagher Insurance Brokerage

is a full service insurance and employee benefits firm. We are proud to offer an employee benefits plan that complies completely with Catholic directives.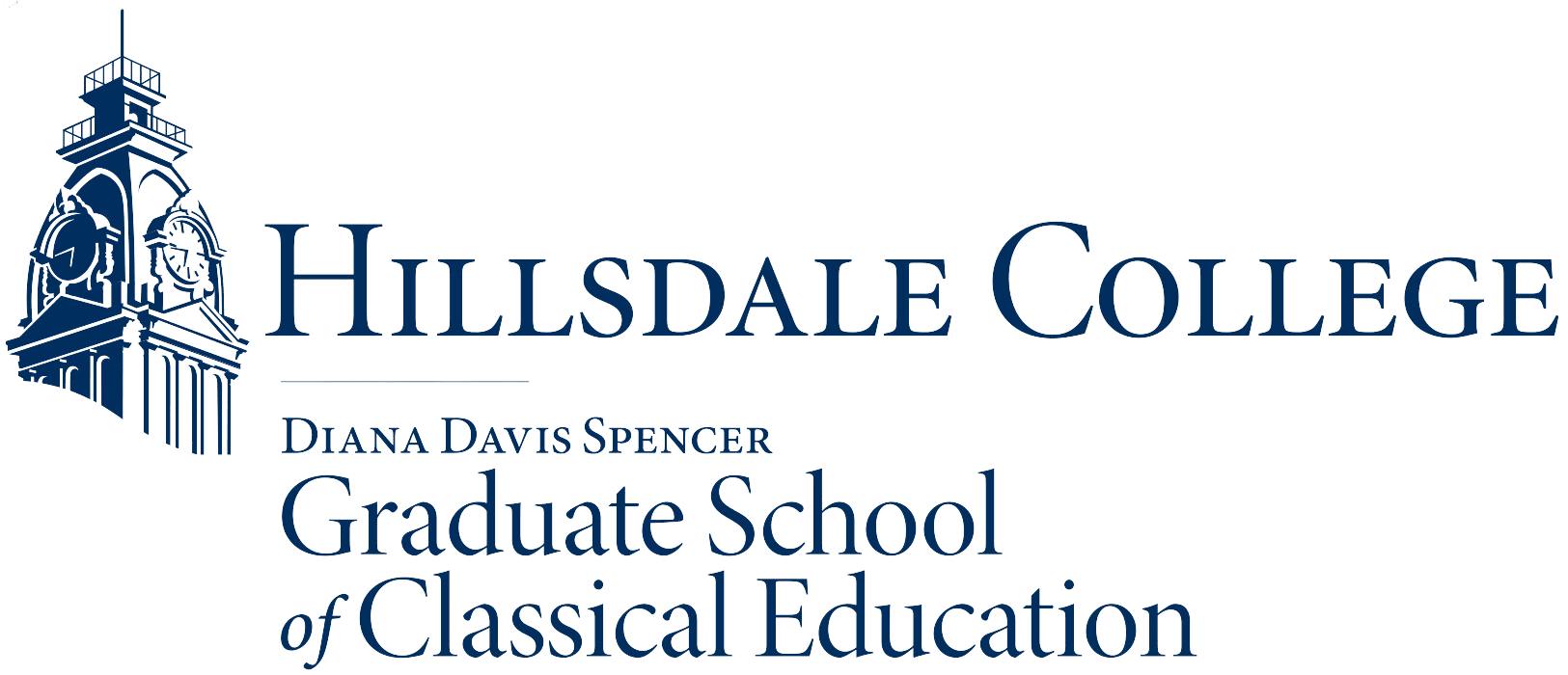 Learn More
The

Hillsdale College Master of Arts in Classical Education (MACE) program

 provides students with a broad philosophical, historical, literary, curricular, and pedagogical perspective on classical education. While this program does not presume to exhaust the subject of classical education or its relevant content, it does build a thorough, extensive, and foundational understanding upon which a lifetime of experience in classical education can be based.
Learn More
Commissioned in 1910 by the Department of Education at The Catholic University of America, the Ward Method prevails as an exceptional pedagogy of musical formation in modern music theory and Gregorian chant by which 21st century students, pre-kindergarten through eighth grade, discover music for themselves and develop their own critical and aesthetic sense.
Learn More
Lepanto Media is a multimedia publishing company that delivers professionally written plays perfect for schools. Our plays have large casts to accommodate entire classes, they are morally robust, and they are absolutely captivating. Our mission is to foster creativity and ultimately rebuild the culture around transcendentals, starting with beauty.
Learn More
Catholic schools committed to their mission produce thriving school communities. Mission Driven Catholic offers individualized resources, programs, and speaking engagements to help school leaders and families advance what is true, good, and beautiful and form well-designed, faithfully Catholic schools and communities.
Learn More
Our youth today are growing up in a largely post-Christian culture, making the instilling of faith all the more difficult. A vast majority of Catholic youth disconnect from the Church as teenagers. Something isn't working. Working alongside schools, we help young people encounter Jesus Christ through evangelization and discipleship.
Learn More
Secret Garden Educational Pathways provides professional special education support with a focus on literacy. Founded on research-based methods infused with Aristotelian principles, services include private programs for students as well as consultations with parents or schools to help with IEP and MTSS.
Learn More
St. Joseph Financial Services (SJFS) provides comprehensive client accounting services for Catholic Schools, Catholic Parishes, Catholic Dioceses and other Catholic Institutions. SJFS enables our clients to make better business decisions through experienced accounting professionals, standard business processes and best in class technology. You will have, "More Time Ministering, Less Time Administering."
Learn More
TOBET provides original educational resources, presenting the truth of God's design of the body to children, youth, and families, so that all will be transformed by Saint John Paul's life-affirming message of the Theology of the Body.
Learn More
IEW

's mission is to equip teachers with methods and materials which will aid them in training their students to become confident and competent communicators and thinkers.
Using the four language arts – listening, speaking, reading, and writing – IEW methods have been proven to be effective for students of all ages and levels of ability, including those who are gifted, have special needs, or are English language learners.